Ko Lanta is the perfect place to just kick back and relax, but the island offers a variety of great activities to keep you entertained. If exploring deserted beaches, lying in your hammock or relaxing by the pool isn't energetic enough for you, there's a whole host of other activities we can arrange for you. Whether you fancy 4X4 off-road driving, trail or mountain biking, elephant trekking, jungle trekking, caving, sea kayaking, canoeing through mangroves, horse-riding, Thai cookery classes, Snorkelling, Scuba Diving, Thai boxing tuition, yoga, rock climbing or a visit to the Orchid Nursery, there's plenty of things to choose from.
Ko Lanta
The island of Ko Lanta lies in the tropical aquamarine waters of the Andaman Sea, off the west coast of Southern Thailand. The island is surrounded by more than twenty kilometres of white sandy beaches and the cool mountainous interior is a maze of small dirt tracks through the unspoilt rainforest and rubber plantations. The spectacular sunsets Ko Lanta is famous for can be enjoyed along the entire west coast.
While tourism is growing quickly, Ko Lanta retains its traditional charm. There is an awareness that the island's natural beauty needs to be preserved.
Part of the island is owned by a clan of 'Sea Gypsies', a tribal culture dating back more than a thousand years. These seafaring 'Chao Ley' (as they are called in Thai) retain their own language and many ancient customs and ceremonies. They are natural fishermen and keep the island supplied with fresh fish and seafood including Barracuda, Tuna, Shrimps, Squid, Crayfish, Oysters and more.
The twenty thousand residents outnumber the tourists at all times. The traditional economy of fishing, coconut and rubber plantations, rice paddies, cashew nut and twisted bean plantation and fruit are now supplemented by the growing tourist industry. The island residents have retained their grace and charm, and the island does not have the strongly business 'feel' that is prevalent on some of the more developed islands and beaches.
The Ko Lanta National Marine Park is based in the far south of the island and protects the jungle, rainforest areas, and the many surrounding islands.
You need to allow at least three days to explore the island, its many beaches, caves and other attractions. You'll find that the different areas within Ko Lanta have their own characteristics.
Visit the main town of Saladan in the north, the rainforests in the south and of course the east coast with it's magical Old Town – where life goes on, virtually unchanged, much as it has done for the last 100 years.
Scuba Diving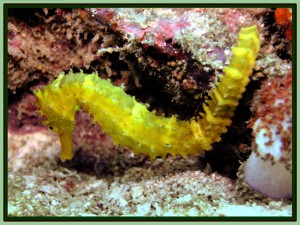 Ko Lanta is ideally located for you to enjoy some of the best diving in Thailand. Divers from all over the world come to enjoy the warm clear waters and view the amazing variety of marine life. If you're not a diver yet, this is the time and place to start!
For more information please take a look at our Dive Centre page or visit Scuba Fish
Snorkelling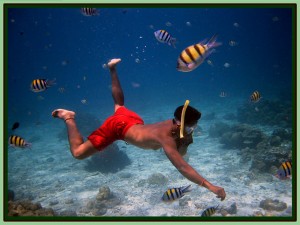 There are several world class Snorkelling trips that can be taken from Ko Lanta.
Ko Rok is a legendary snorkel haven with more than one square kilometre of live coral & amazing sea life set between two pristine tropical islands. It's a great one-day trip for people of all ages, with lunch on the beach included in the trip. Don't miss seeing the giant monitor lizards while you're there!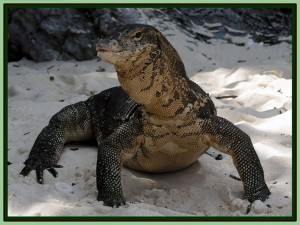 The 4-Island Tour visits the islands of Ko Ngai, Ko Wan, Ko Chuek and Ko Muk. The highlight of the trip is a visit to The Emerald Cave – a secret lagoon inside the island of Ko Muk. It can only be reached by swimming through a tunnel that opens out into a secluded bay with limestone cliffs soaring high above you on all sides. The water glows a deep emerald green and it's rather like being inside a big, green volcano. There's even a sandy beach to relax on, inside the cave.
Sea Kayaking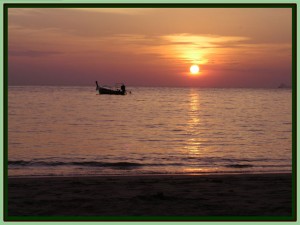 Take a self-propelled trip and explore the magic of the mangrove forests by sea kayak. If you're lucky you might see crab-eating monkeys and hunting sea eagles. Witness rocks formations hollowed out from the steep cliffs, eroded by centuries of pounding wind and waves. Enter narrow passages that only a sea kayak can penetrate and discover another world of hidden caves and lagoons. These non-strenuous tours are suitable for explorers of all ages.
Elephant Trekking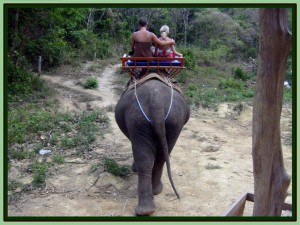 Elephants have been loved and honoured in Thailand for centuries. Their image was emblazoned on the Siamese flag, coins and Buddhist temples to represent strength, wisdom & victory. The King rode atop an elephant at the front of Royal processions. Asian elephants are smaller and gentler than the African and are ideally suited for carrying cargo or kings.
When Thailand outlawed logging to preserve the remaining rainforests, thousands of trained elephants were thrown out of work. Many of these now provide trekking services for tourists as a means of paying for the 500 pounds of food they eat each day.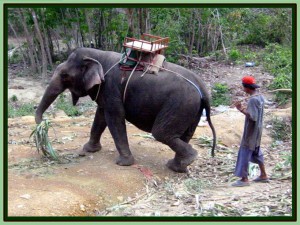 Elephant trekking is available at a number of spots around Ko Lanta, with rides up to the waterfall and Tiger Cave.
One of the most startling and memorable aspects of riding atop their swaying back is the unusual perspective and feeling of safety.
Enjoy the view from high above the forest and jungle floor and see the great many flowers, birds and butterflies that are normally hidden at tree-top level. You are also likely to see monkeys eating fruit and nuts in the jungle.
Mai Kaew Cave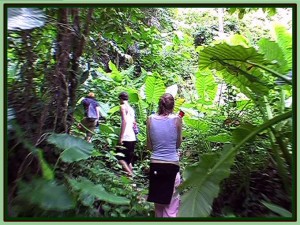 Your journey begins in the dense tropical jungle in the centre of the island. Beautiful flowers grow wild among the rubber plantations, and plants that look like giants loom all around.
After a 30 minute trek through the jungle, your guide will reveal the thin entrance to the Mai Kaew Cave, hidden within the dense jungle.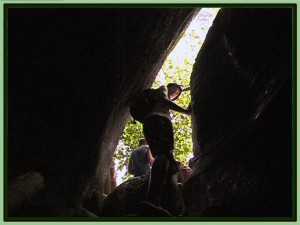 Once inside, the narrow entrance opens out into a huge labyrinth of passageways and underground river systems. Tall cathedral-like chambers are home to hundreds of bats.
You'll need good, non-slip shoes and clothes you don't mind getting a little muddy. Your guide will supply you with a head lamp and guide you through this fascinating cave.
National Marine Park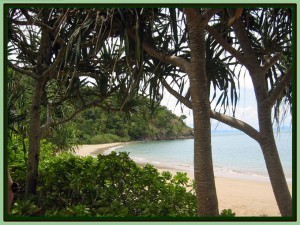 Ko Lanta's National Marine Park, with its twin bays and beautiful lighthouse, can be found on Lanta's southern-most tip. It is home to a huge range of wildlife including over 100 species of birds, large monitor lizards, deer, wild pigs, languor monkeys, flying lemurs, civets, macaques, pythons, cobras and much more. There is a path you can follow to take a 1 hour trek through this breathtaking natural scenery.
Thai Cooking Course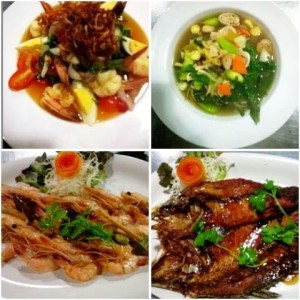 Thai cuisine is becoming popular all around the world. Using fragrant spices and fresh citrus flavours, many dishes take only a few minutes to prepare and taste absolutely wonderful.
Try your hand at this delicate art, and take home a new skill to impress your friends and family with. Courses last from just a few hours, to several days, depending on how much you would like to learn.
Shopping
Shopping in Ko Lanta centres around the Saturday& Sunday Markets, where you can find a vast array of local produce. Feast your eyes on many strange fruits, vegetables and spices. If you are looking for clothes and souvenirs, there are some shops in Saladan.
The 100 year old, teak-wood-lined streets of Lanta'sOld Town have some really interesting little shops. The Hammock Shop is well worth a visit – they have a selection of colourful hand crafted hammocks from around the world, and there are some fantastic restaurants on wooden stilts overlooking the water.
Nightlife
Nightlife on Ko Lanta is pretty relaxed and low key. You can take a stroll along a deserted beach, stopping off for dinner or an evening drink in some of the local bars and restaurants. Beach bars often offer spectacular fire shows for your entertainment. There are also a few low-key night-clubs, some of which offer free transport to and from the resort.